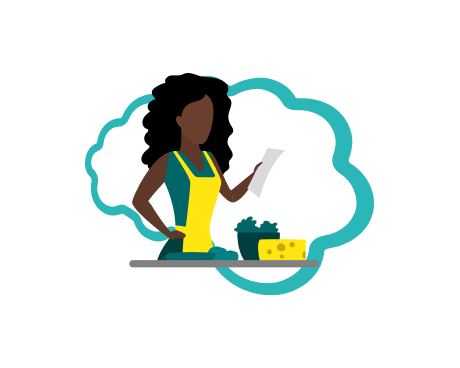 Move with Menzies
Most of us know that being active is good for your physical health, but regular physical activity has lots of other benefits. Getting active doesn't have to mean training for a marathon. Small changes can make a big difference – why not take a walk on a nice evening instead of watching tv? For those of you who are already active – why not shake up you exercise routine and try something new this week?
This wellbeing week we have shared some ideas for how to get moving but get creative with your own ideas. Don't forget to share how you Move with Menzies for your chance to win a health hamper!
Why it matters &nbsp&nbsp
People who exercise regularly have: better mental health and emotional wellbeing, lower rates of mental illness, and lower risk of developing physical health conditions such as heart disease, stroke, type 2 diabetes and some types of cancer.


Exercise releases feel-good chemicals (endorphins) that boost mood and reduce symptoms of depression and anxiety.


Exercise increases body temperature which calms the mind, leading to a better night's sleep.


Exercise not only reduces stress in the short term, it can also improve the body's ability to respond to stress.


Exercise associated physical achievements such as weight loss, increased endurance and increased muscle tone can boost self-confidence and self-esteem.


Physical exercise also boosts brainpower. It has been shown to reduce cognitive decline and memory loss, and boost mental energy and creativity.
How to get involved &nbsp&nbsp
With your team:
Go for a team walk/ maybe carry out a FOD walk


Do an online workout as a team


Go for a team run


Have a team disco and dance, dance, dance!!!
At home:
Try an online workout video in the living room


Head outside with a friend for a walk, jog or bike ride


Have a kitchen disco with your family and friends


Get on the kid's trampoline and bounce!!!
Get creative and come up with your own ideas to Move with Menzies. Don't forget to share your photos and tell us how you and your team got moving for your chance to win a Move with Menzies health hamper!
Resources &nbsp&nbsp
Information
How to look after your mental health using exercise
Physical activity and your mental health
5 ways to get moving and feel better
Workout Videos
Other Activity Resources
If you require further support, please visit wearemenzies.com/wellbeing or speak to your line manager or your HR representative.
Competition Information
Win a Health Hamper* when you Move with Menzies!
To enter, take a picture showing how you took part in Move with Menzies with colleagues, family or friends and send it to wellbeing@menziesaviation.com. You'll find ideas and inspiration on our move with Menzies page.
The top ten most creative entries will be entered into a prize draw to win one of three health hampers.
Remember to tell us what you did, your name(s), station and your contact details.
Winners will be announced by 11th July. The competition is open until 4th July, no entries will be accepted after this date.
Good Luck!
Full terms and conditions are available here.
*Contents will vary by region