Safely
MORSE Stars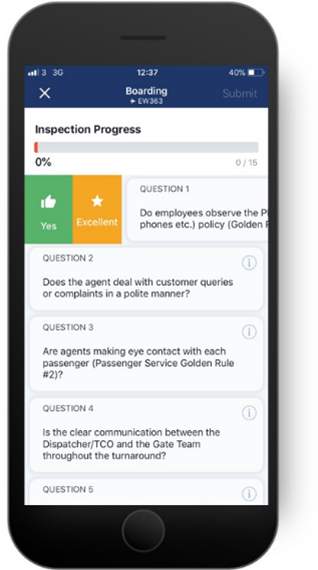 Facilitator
SMART Inspectors
---
Overview
Part 2 of week 3 ('Safely') is our opportunity to identify our MORSE STARS by using the SMART Excellent option. 'Excellent' can be raised when we have observed a colleague performing a task/procedure exceptionally well i.e. over & beyond expectation.
Each day of week 3 we will share a selection of the best 'Excellent' uploads option on our Teams MM2021 channel. Let's identify our MORSE Stars!
If you need a refresh on how to raise an 'Excellent' click here.
If you want to watch a video, click here.
---
Objectives
Identify good and positive behaviours of our colleagues' performing tasks and procedures etc above and beyond expectation.
---
What do I need to do?
Using the SMART app record any 'Excellent' observations to identify our MORSE STARS.
---